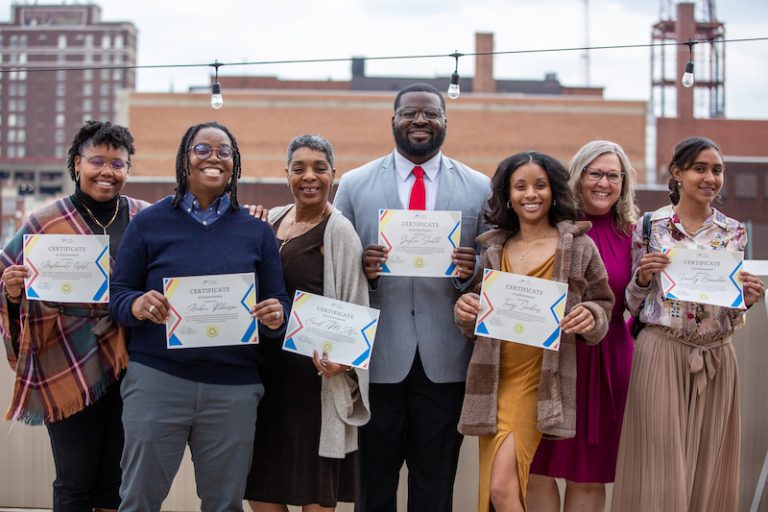 At Canton for All People's Neighborhood Leadership Academy (NLA), we believe in the power of collective action. Our program is designed to foster collaboration and capacity-building among leaders who are dedicated to addressing the projects, concerns, issues, and opportunities within our city. Through a series of immersive and experiential learning experiences, including leadership development retreats, we empower participants to make a lasting difference in their communities.
Our Academy stands out from conventional leadership programs because we recognize that true transformation occurs through communal learning. You'll engage with like-minded individuals, forming strong networks and relationships, while gaining valuable insights and perspectives from a diverse group of leaders. This collaborative and experiential format allows you to apply your learnings directly to real-world scenarios, enhancing your ability to drive meaningful change. 
The picture to the left displays our first cohort, who met as strangers and became a family. Be on the lookout for their community grant project T.O.P.I.I.C.S. (
T

ransforming communities through

O

pportunities while

P

roviding

I

nformation and

I

nspiration to

C

hallenge and

S

upport).
Below is a list of comprehensive areas discussed in the retreats: