To assist homeowners with exterior repairs while facilitating pride and responsible home ownership.
Canton for All People provides grants to existing homeowners in the Greater Shorb Neighborhood to make exterior improvements to their homes. These improvements can include, but are not limited to: roofs, porches, energy-efficient windows, siding, painting, and landscaping. The application period for the 2023 Shorb Home Repair Program is now open. To be considered for the program, applications must be postmarked by April 1st, 2023, or dropped off at Crossroads United Methodist Church (120 Cleveland Ave. SW). Contact Don Ackerman for an application or for more information at (330) 455-0153.
We are here to help! Please contact our offices if you need assistance filling out the application or have questions regarding the other documents that must be included with your application. 
To be eligible for the home repair program homeowners must:
Submit a completed application including income verification documents prior to the end of  application period
Live in the home as their full-time residence
Show that property taxes and mortgage are paid to date
Show proof of homeowners insurance
Sign a 3-year Restrictive Covenant that will be filed with the Stark County Recorder's Office. The Restrictive Covenant will require full or partial repayment if the home is sold in the 3 year period after completion.
Live within the specified south side geography. Click here for the impact area map.

Have household income at or below 80% of area median income
Frequently Asked Home Repair Questions
What are the costs to participate in the program?
There is no cost to participate in the Shorb Home Repair Program. A homeowner services agreement and a restrictive covenant must be signed by the homeowner(s) in order to participate in the program. Please contact our office for more details.
What is a restrictive covenant?
A restrictive covenant requires the grant recipient to reside in their home for 3-years after the completion of work. If the home is sold or rented prior to the end of the 3-year period a portion of the grant funds would be owed back to Canton for All People. Please contact our office for more details or questions.
How long does it take for an assessment to be scheduled if I'm financially approved for a project?
Assessment scheduling is determined by staff capacity and program funding. Projects will not be completed immediately following an approved application. For a more accurate estimate of project time, please call our office.
How will I know if my application is approved?
You will receive a phone call or letter from our staff updating you on the status of your application within 30 days after applying, though you will typically know your status much sooner than that.
Could you do cosmetic work on my home or exterior upgrades?
Our program is specifically designed for exterior home repairs that address safety, health, accessibility and code enforcement violations. Our program does not do remodels or upgrades.
What if I need immediate repair work on my home?
Our program is not an emergency repair program so immediate assistance is not possible. If you have a severe home repair need, we will try our best to work with you in referring you to another agency that may better fit your immediate needs.
Does your program require that I live in a certain area to receive service?
Currently, we are only servicing homes in the Greater Shorb Neighborhood. Please refer to the maps above.
Can you service duplexes?
If the owner of the property resides in one side of the duplex, we will service the whole duplex and any rental income from the other side will be included as income.
here are some examples of projects in 2022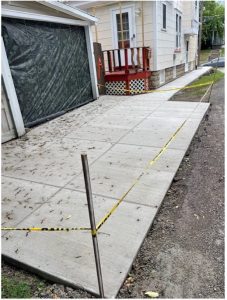 Driveway and sidewalk repair.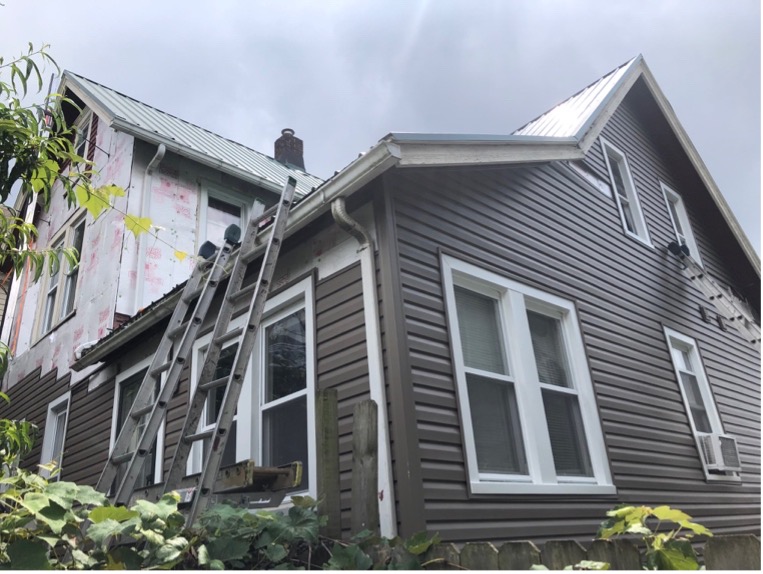 Whole house siding and removal of old shaker wood.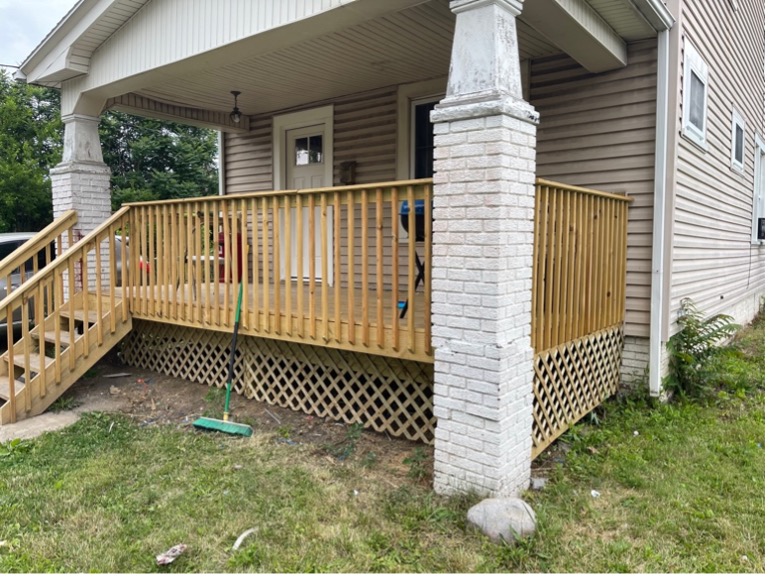 Front door and porch installation.