a neighborhood market & gathering space
Currently, Crossroads UMC partners with the Akron Canton Food Bank as one of their largest fresh food providers. In late 2022, Canton for All People acquired the old "Marshall Maytag" building at 603 Shorb Ave. NW.  This site will be the future home of the Canton Fresh Market currently housed in our church building at 120 Cleveland Ave. SW.  It will provide fresh and healthy foods to the community at no charge 5 days a week. It will also house community classroom space and serve as a "hub" for the neighborhood to access community resources, area programming, and meeting space.  
Neighborhood residents will be able to access resources to help with achieving homeownership, homeowner improvements, and area events.
Construction on the site began in spring 2023 and we expect to open the market in fall of 2023. This site is brought to you by a number of our great community partners…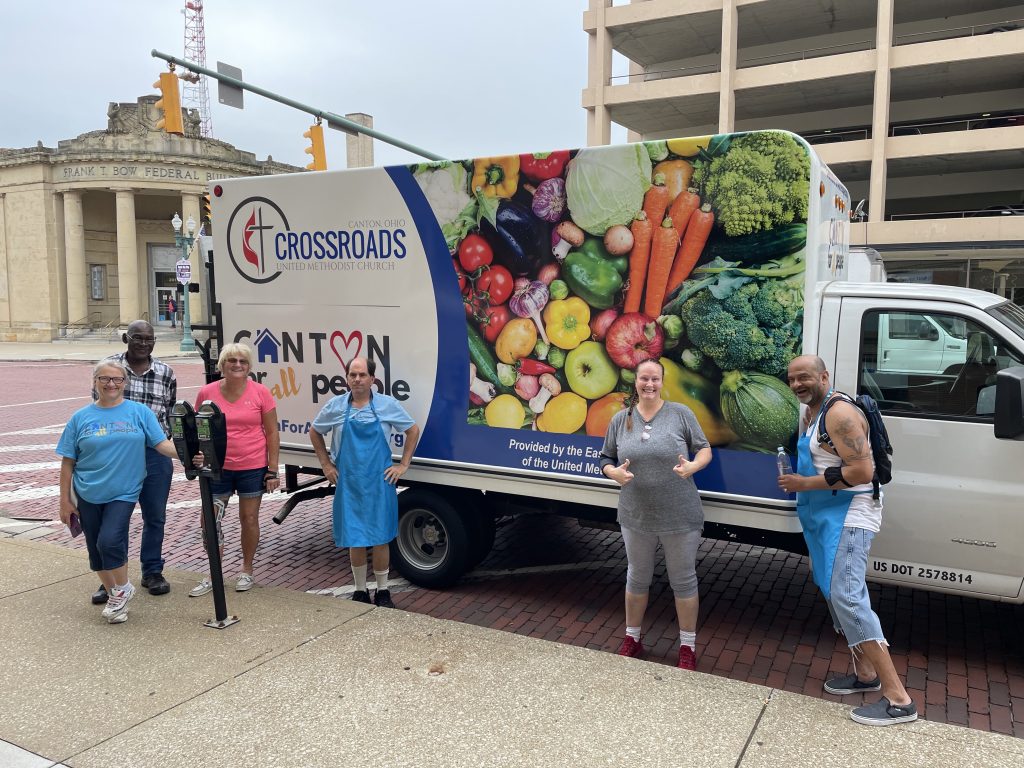 this project is sponsored by