To improve the quality of life for the residents of downtown Canton.
Canton for All People is a Community Development Corporation formed by Crossroads United Methodist Church in in partnership with the Lemmon and DeHoff family foundations to bring quality housing and opportunities for all people to downtown Canton. Canton for All People was formed to help the church address two of its primary focus areas (1) Overcoming Poverty Together (2) Seeking Health and Wholeness for All.
In tackling these areas in Canton, it became evident that the church needed to address the growing problem within our community that the housing conditions for many residents downtown were unsafe, unaffordable, and oftentimes unlivable. These conditions have led to higher crime rates, high unemployment, and have kept families in a cycle of poverty that is difficult to overcome.
After numerous encounters with this challenge through the church's ministries, Canton for All People was formed to gather community partners, address housing and community needs in neglected neighborhoods, and ensure our city's neighborhoods have access to resources that would help people live healthier lives.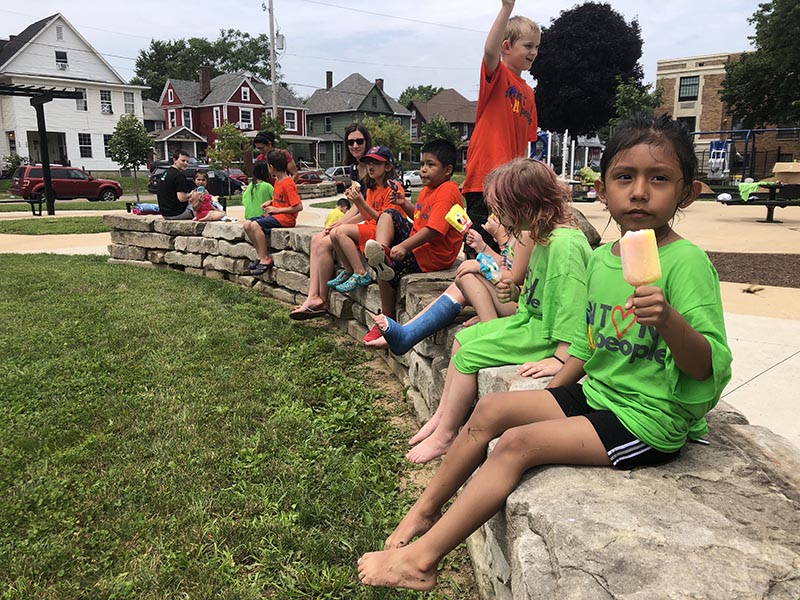 Currently the Shorb Neighborhood has the highest number of reported crimes in the city of Canton. Through outreach and interaction with the residents, crime, drugs, and property violations are at the top of the neighborhood's concerns.
We seek to improve community/police relations, help the community address persistent code challenges, and initiate an anti-violence campaign that lowers the neighborhood crime rate below that of Jackson Township.
Provide Affordable Housing Options For All
Currently, more than half of renters in the study area are cost burdened with more than 30 percent of income spent on housing. In addition, 20 percent in the primary area are severely cost burdened with more than 50percent of income spent on housing.
We seek to add 300 affordable units to the neighborhood, half of which will be for home ownership.
Due to the transient nature of the neighborhood, it is difficult to gather up to date health data. Additionally, nearly half of households in the neighborhood do not have a vehicle with limited access to healthy food sources.
We seek to ensure all neighborhood residents have access to healthy foods, safe community space, and high quality medical and behavioral healthcare.
Poverty is real for most residents, with an annual median income of $24,000. Meeting immediate need sand breaking the cycles that lead to poverty are a primary effort of C4AP.
We seek to reduce income and racial inequality, promote home ownership, improve educational outcomes, and develop career pathways that provide living wages.
Promote Educational Opportunity
We believe our kids in Canton deserve the best that we can give them.
We seek to work with the Canton City School District and promote greater educational opportunity in the Greater Shorb area.