In a chaotic and uncertain world, firm paths can be hard to find. But there is a way to walk steadily: a back-to-front framework for an upside-down world. It's a Kingdom that cannot be shaken, anchored in love, bringing Jesus' peace and hope into brokenness.
This will be a seven-part devotional series on the Beatitudes for Lent as we walk the way of love in an upside-down world. There is a way to walk steadily through this upside-down world. Jesus shows us how. In the Sermon on the Mount, Jesus shares the Beatitudes (Matthew 5:3-12), outlining the 'conditions' under which people experience 'blessing'. He doesn't suggest security, status or self-preservation – Jesus confers mercy, mourning and meekness. This back-to-front framework is the way to life in an upside-down world. His sermon on the mountainside articulates God's Kingdom on earth, and the invitation to live as its citizens. All over the world today, people are embracing Jesus' backwards blessings and letting them shape their lives. It's Good News for their neighbours, the nations, creation. Will you walk with us?
lent and easter events and schedule
Ash Wednesday Services "Blessed are the poor in Spirit"  1pm in the Fellowship Hall & 7pm service in the sanctuary
1st Sunday in Lent Feb. 26 "Blessed are those Who Mourn"  10a in the sanctuary2nd Sunday in Lent Mar. 5 "Blessed are the Meek" 10am in the sanctuary with Holy Communion
3rd Sunday in Lent Mar. 12 "Blessed are those Who Hunger and Thirst" with Guest Preacher Stanley Frankhart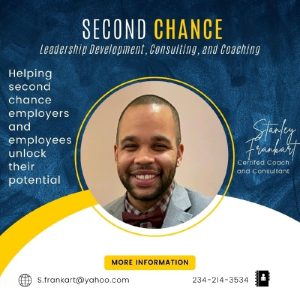 Pastor Frankhart is the President of Young Christian Professionals, a Re-entry Initiative which is designed to Develop and Dispatch Godly Leaders into their communities, influencing their communities by becoming entrepreneurs and utilizing our resources to advance the Kingdom of God collectively.
4th Sunday in Lent Mar. 19 "Blessed are the Merciful"  10a in the sanctuary
5th Sunday in Lent Mar. 26 "Blessed are the Pure in Heart" 10am in the sanctuary
Palm Sunday, 6th Sunday in Lent Apr. 2nd "Blessed are the Peacemakers"  10a in the sanctuary
Holy Thursday Apr. 6, 6pm at Crossroads Harmont, 3412 Harmont Ave NE, Canton, OH.  Dinner begins at 6pm with a service of hymns and Holy Communion beginning at 6:30.
Good Friday Apr. 7th We have two opportunities to observe the Lord's Passion this year. You can join us at 5pm at Little Flower Catholic Church to walk the stations of the cross or join us at 7pm for a Good Friday Service in the sanctuary downtown.
Easter Sunday Apr. 9th 10am in the sanctuary downtown